Dr Joerg Rhau

Orthopaedic Surgeon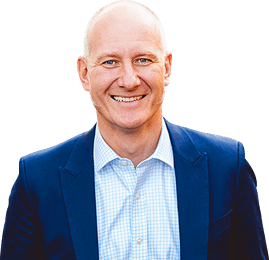 Dr Joerg Rhau is an internationally trained orthopaedic surgeon specialising in surgery of the shoulder, elbow, wrist and hand.
A solid education, extensive experience and a commitment to enhancing quality of life are exemplified by proven patient outcomes.
Training at the prestigious Lubinus Clinic in Germany, Dr Rhau gained experience in various facets of surgery and injury management.
Participation in research projects inspired his involvement in medical advances in shoulder and upper limb surgery.
Moving to Melbourne in 2006, Dr Rhau embraced the Australian culture of progressive research-based solutions for patients.
Subsequent to fellowships with the Melbourne Orthopaedic Group and the Melbourne Shoulder and Elbow Centre, Dr Rhau re-located to Brisbane in 2007. He was also awarded Fellowship of the Royal Australasian College of Surgeons in 2012.
Dr Rhau believes that his Australian experience combined with a German drive for precision is what enables him to deliver the best for his patients.
Since 2007, Dr Rhau has practiced as an orthopaedic surgeon at Logan Public Hospital with a special interest in shoulder and upper limb conditions.
He is also assisting to develop his field through the training of residents and registrars.
Dr Rhau's patients appreciate his relaxed and friendly persona, and his practical approach to solving problems according to individual lifestyles.
Dr Rhau lives with his wife and two daughters. An avid road cycler, he joined the MAMIL (Middle-Aged Men in Lycra) army and has had a passion for windsurfing lasting more than 30 years.
Dr Rhau's affiliations:
Fellow of the Royal Australasian College of Surgeons (FRACS)
Fellow of the Australian Orthopaedic Association (AOA)
Fellow of the Shoulder and Elbow Society of Australia (SESA)
Member of the Queensland Shoulder Society (QSS)
Member of the Queensland Hand Surgery Society (QHSS)
Member of the Australian Society of Orthopaedic Surgeons (ASOS)
Dr Rhau is a senior lecturer at the University of Queensland.
Dr Joerg Rhau
Ramsay Specialist Centre
Level 3, 322/111 Newdegate St
Greenslopes QLD 4120
Phone: